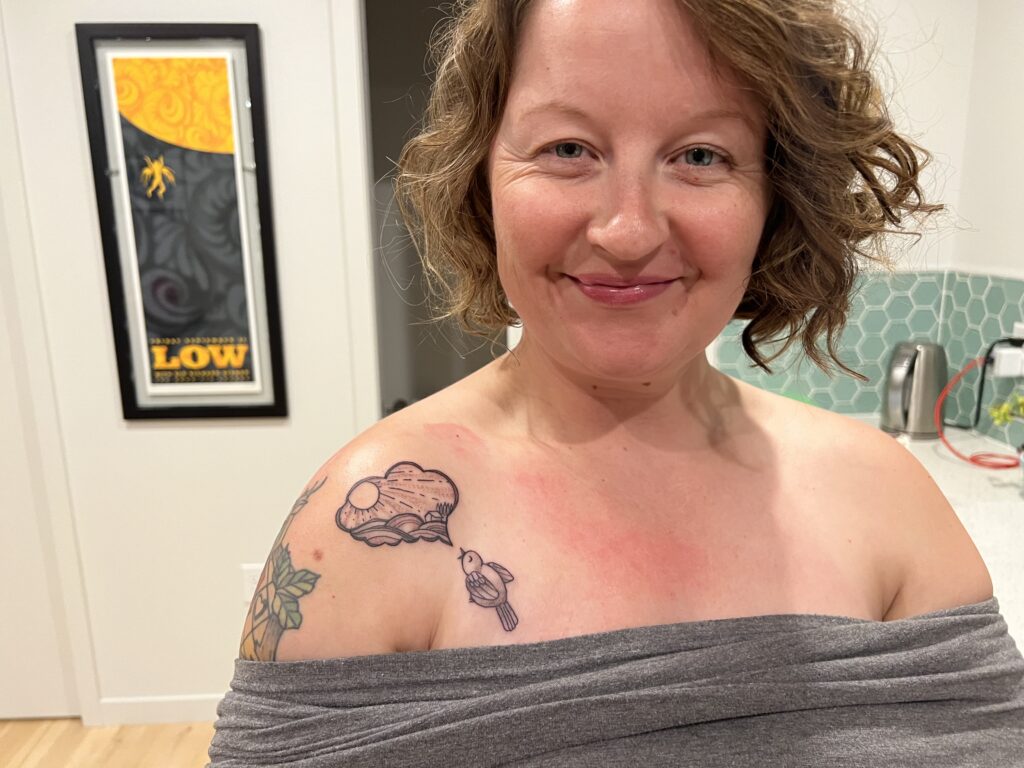 As a reminder, in October I got the first half of a two-part tattoo. This first bird is "singing" an image of daytime, and you can read its story here.
Yesterday I went back to complete the pair… this time, with the bird singing an image of nighttime. Here's how the new bird looked this morning: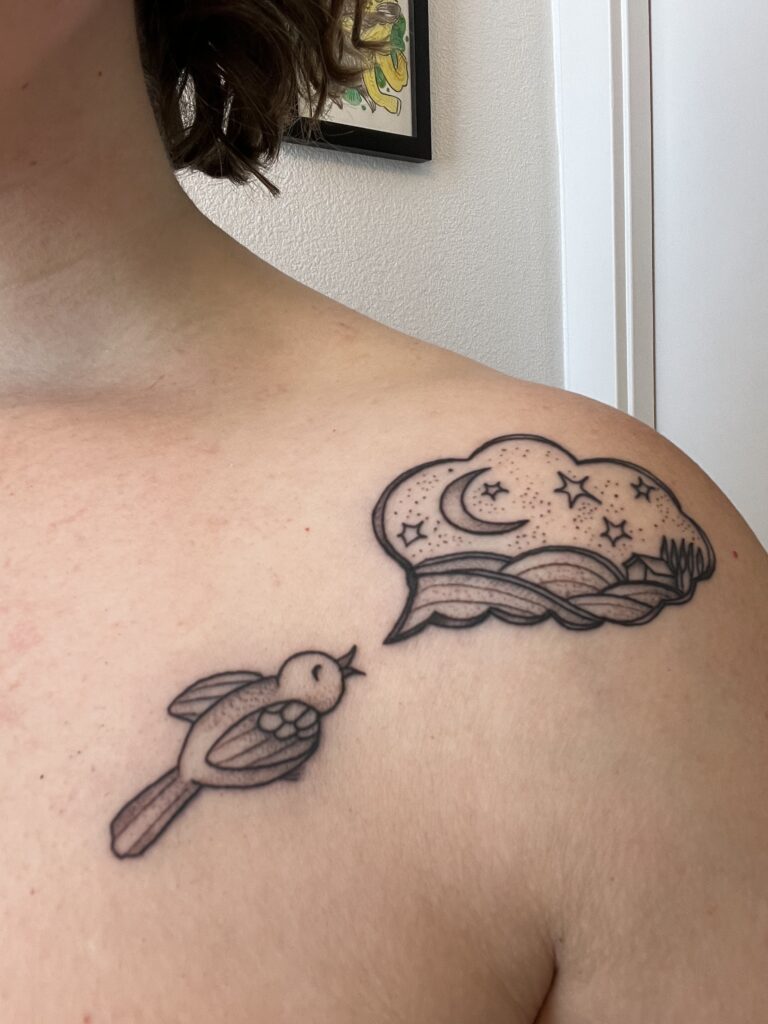 And here, in the most compromising photo I've ever put on my blog, is an image of the two birds together. (I promise they're level, I'm standing at an angle here.) Dan snapped this photo last night so you can see redness from the tattooing as well as from the surgical tape that protected it for the first couple of hours, but all of that has faded by now.
Originally I was planning to have both of them colored in, but the tattoo artist, Cambria, loved the way they look in grayscale and I'm inclined to agree. The detail is just so lovely. I can always change my mind later and color them in. What do you think?
Earlier tattoo pictures and stories:
Birdsong part 1 (October 2022)
Hazel's love letters (March 2022)
The Wreck of the Hesperus (August 2021)
The lion who knocks (January 2021)
A Halloween tattoo for Hazel (October 2020)
My pandemic tattoo: the quail (September 2020)
Baba Yaga's house in color (January 2020)
Baba Yaga's house, line work (December 2019)
Nesting doll (August 2019)
Cuckoo clock, color (April 2019) 
Finch and satellite (February 2019)
Cardinal (November 2018)
Cuckoo clock, line work (September 2018)
Lavender and key (August 2018)