Recently an assignment from school inspired me to ask my grandmother Hazel a few questions that I don't remember asking her before, including how she met my grandfather. It's a lovely story that maybe I'll tell you some time — possibly in a poem?
One of the details that stuck out to me was that my grandparents, who lived hours apart from one another for the first few years of their courtship, initially got to know one another through letters.
When I asked Hazel if she still had those letters, she told me that she and my grandfather decided to burn them so that no one else would read them. Which I think is perfect.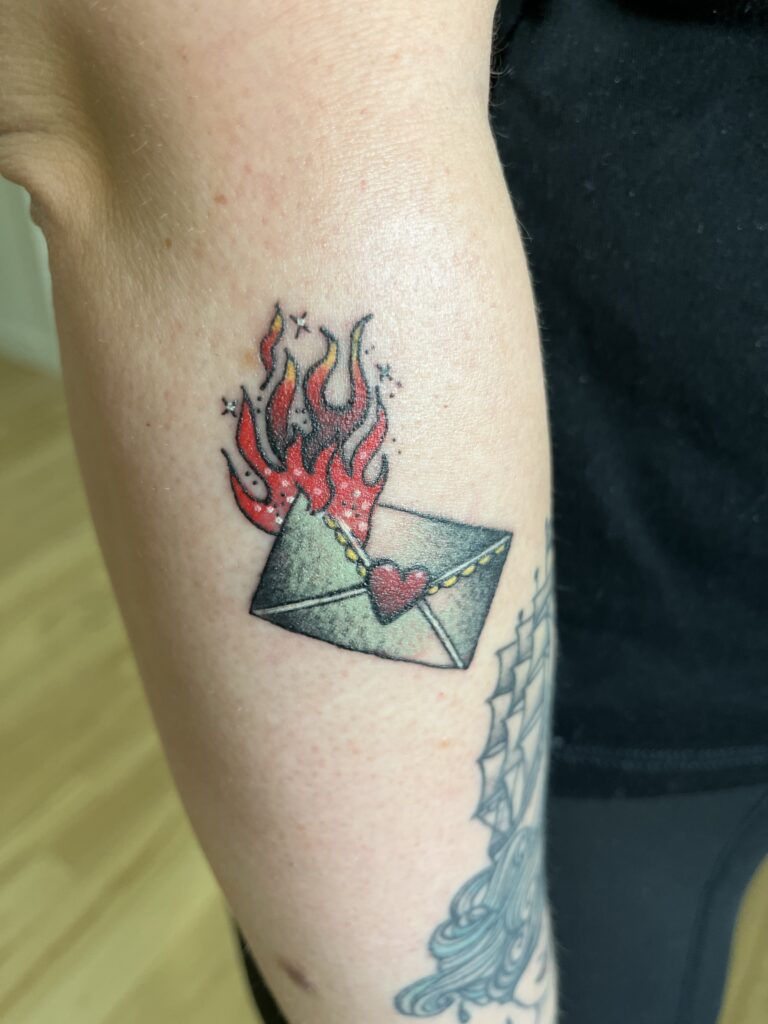 Not only does it make me happy to think of my grandparents having these love-filled secrets that were sacred to just the two of them, it's also a reminder to me about the writing that I myself take on. Some stories aren't for the world, some secrets are best kept private, and no poem is too precious too torch.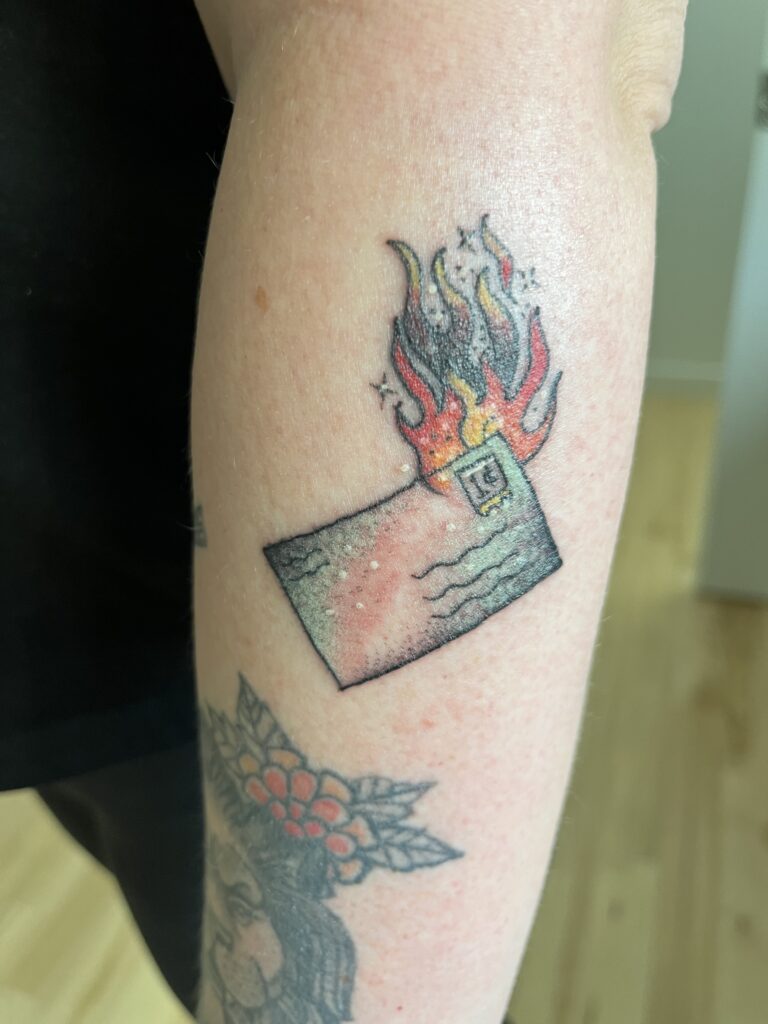 Difficult to get a good photo of the placement of these burning letters, but they are just below the elbow on each arm. Please pardon my very red and angry skin, this ink isn't a full day old yet!
The concept is mine, but the stunning execution (those flames!!) is by Cambria at Magnetic.
Earlier tattoo pictures and stories:
The Wreck of the Hesperus (August 2021)
The lion who knocks (January 2021)
A Halloween tattoo for Hazel (October 2020)
My pandemic tattoo: the quail (September 2020)
Baba Yaga's house in color (January 2020)
Baba Yaga's house, line work (December 2019)
Nesting doll (August 2019)
Cuckoo clock, color (April 2019)
Finch and satellite (February 2019)
Cardinal (November 2018)
Cuckoo clock, line work (September 2018)
Lavender and key (August 2018)